Yes, You DO Need Deck Lighting
If you don't have deck lighting, you should! Lighting up your outdoor living space lets you extend your time outside, it lets you showcase your deck and walkway at night, and it is much safer!
Safety first!
Deck lighting illuminates your deck and walkway so that your family and guests avoid injuries. Sufficient lighting can prevent trips and falls from missteps or unseen obstacles. Light is also a crime deterrent; criminals look for cover in the dark, so don't let them find it.
Another reason to light up is because your deck is beautiful!
Your backyard beauty should continue to shine after the sun goes down. Marvel at the detail and craftsmanship with your friends late into the night. Or just stay out longer with your hobby magazine.
Decisions, decisions...
There are many types of lighting to choose from, but the most popular in today's designs are LED lights. LED lighting is easy to install, energy efficient, and cost effective. LEDs can also be pointed directly where you want the light, so you use less light overall, which is all the better for seeing shooting stars.
Where should you install your lighting?
For rails and posts, you can use post cap lights. This is particularly useful if you want to illuminate railings on a stairway. Another type of light for railings is the under-rail light. These fixtures are placed under the rail, providing a downward glow. Riser lights are also a great way to shed some light on your stairs. Accent lights can be used near stairs or on decks to provide some ambiance. In-deck lighting mounts on the surface of the deck and gives the entire deck a wonderful soft glow.
So light up your deck and enjoy it morning, noon and night!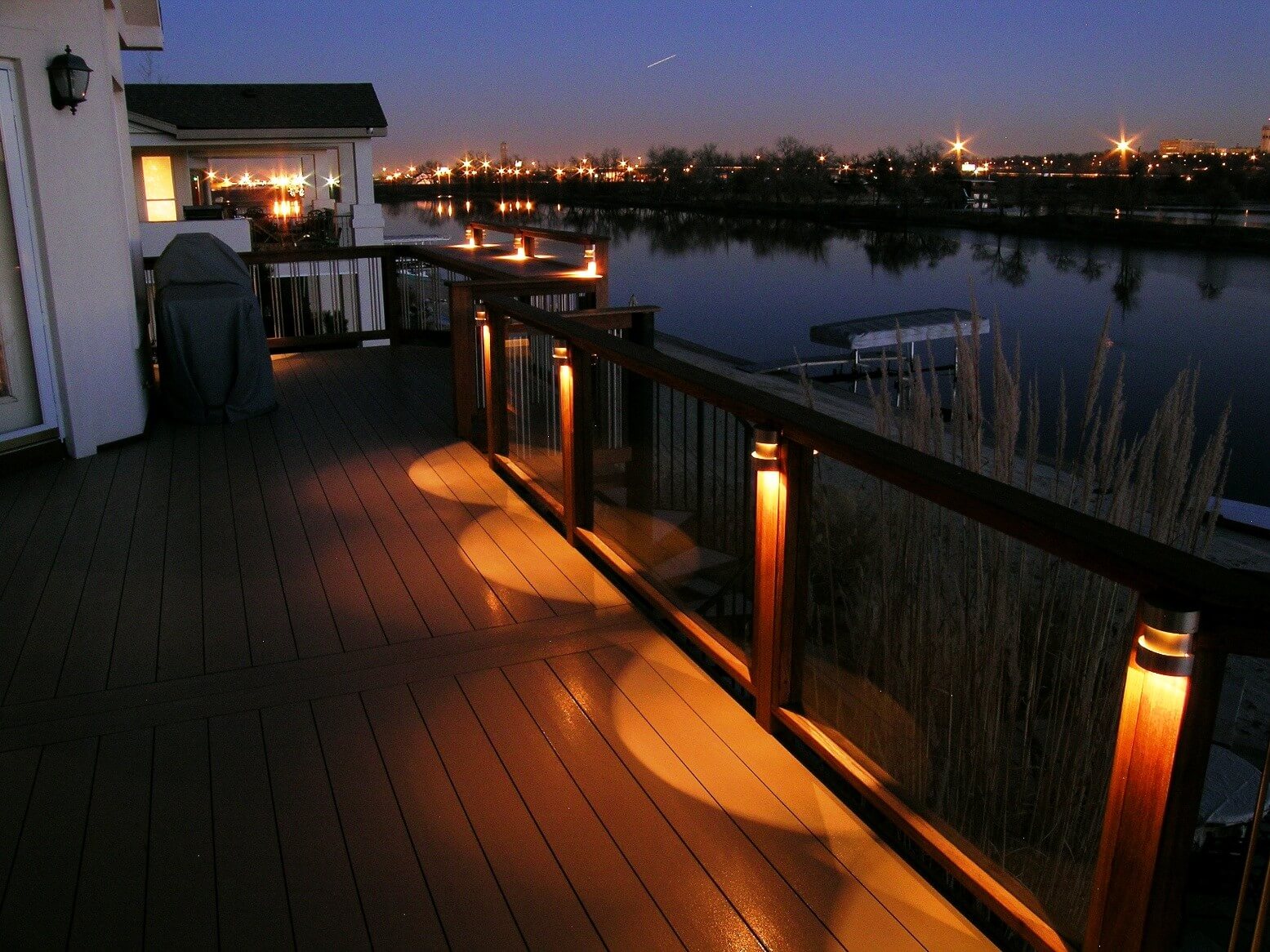 What type of deck lighting do you like best? Post-cap? In-deck? Under-rail? Or a special combination?
REQUEST INFO FOR YOUR DECKING PROJECT