Wolf Deck Boards: No Warping, No Fading, No Hassle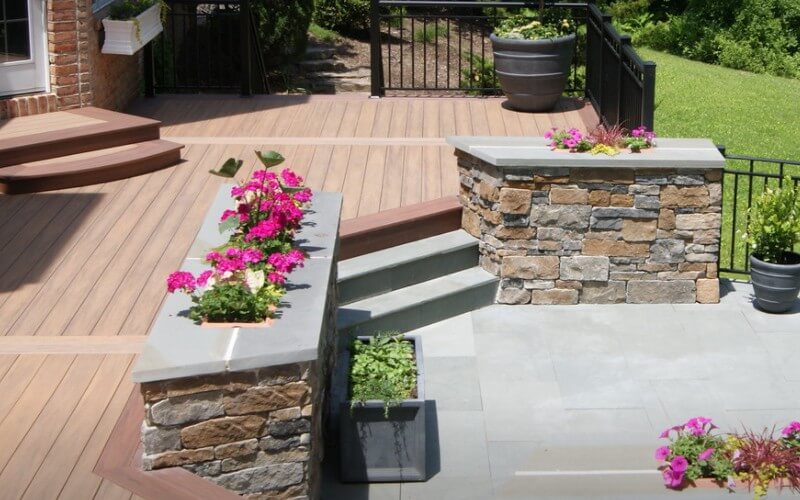 Shopping for materials for your deck build? Our Calgary deck supply shop carries wolf deck boards that are some of the best in the industry. These boards are made by Wolf Home Products which is a business that boasts more than 170 years of experience. From building products to bathroom and kitchen cabinetry, the Wolf brand can provide superior quality wooden products for your next home renovation.
What Makes Wolf Deck Boards Great
Wolf deck boards are among the most popular brand boards in the market. The company's experience speaks for itself, as does the product selection that's offered. Their lineup features three different series of maintenance-free deck boards; you can go for serenity decking, perspective decking or serenity porch.
Here's a bit more perspective on the Wolf deck boards that Calgary homeowners can choose:
Wolf Serenity Decking
When buying Wolf deck boards, Calgary homeowners should consider the Serenity series first. These dual-sided boards come in 12', 16' and 20' lengths. They work with standard, and also hidden, fastening systems. There are currently two different series with various cool, oceanic and warm, natural wood color options. Made with ColorWatch technology, these boards are not subject to fading, staining, or warping from the sun.
Wolf Perspective Decking
The Wolf deck boards that Calgary homeowners choose from the Perspective series come in 12', 16' and 20' lengths. These boards feature Fiber Sequencing™ technology, keeping the boards up to 3 times stronger than most other composite deck boards. Wolf offers a 25-year warranty that covers staining and fading.
Wolf Home Products has a stellar rep in the outdoor living products industry. These composite deck materials are top quality and will be a pivotal part of a secure, stylish deck or porch structure. There are certainly Wolf deck boards that Calgary homeowners will love and depend on for years to come. If you're not sold, come on in to the Deck Store in Calgary or Edmonton to see what they have to offer.
REQUEST INFO FOR YOUR DECKING PROJECT