Why We Love Composite Decking - And You Should, Too!


Summer's around the corner and that means sunny days and warm nights with friends and grilling season! What do these have in common? They're all spent outdoors on your patio. If your deck has seen better days, you should consider composite decking.
Today, decks and patios are considered to be additions to the home. Decks are used as kitchens, living/family rooms, dining rooms, playrooms and more. Whether you're building a deck for the first time, or replacing your existing one, you need to be aware of all your options.
Having a variety of options available to you is fairly new. The decisions homeowners are used to, are limited to the colour of stain they choose for their
deck. Now, you can enjoy a variety of choices in an array of materials available from Fiberon, Trex, Azek, Timbertech, MoistureShield, Clubhouse and Wolf.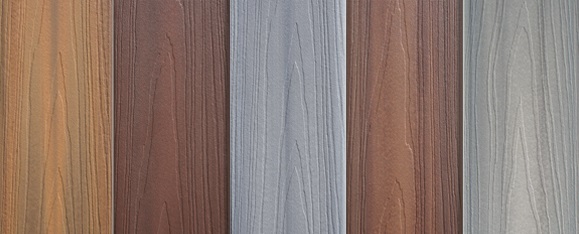 In a recent survey (May, 2014), over half of deck builders say they chose to use alternative decking materials over traditional wood. Some of these materials include composite, PVC and capped composite. In that same survey, 42% of decking materials vendors said that the use of composite materials would increase in the next two years. In terms of traditional treated wood, only 19% of vendors said they felt an increase in sales would occur in the same amount of time.
Composite decking has gone through a number of changes over the years, and has hit a few bumps along the way as well. With technological advancements on recent years, the look, durability and overall quality of composite decking materials have greatly improved. Composite decking materials are now preferred by many consumers and builders alike.
There are many prominent home improvement networks that have featured composite decking on their shows including HGTV, DIY, and ABC's "Extreme Home Makeover." The homeowners on these shows are often surprised to learn that composite decking is extremely easy to care for, safe, and will last much longer than its traditional counterpart.
In addition to making your life easier, adding a composite deck to your home will increase its overall value just like granite countertops, new roofing, or updating appliances.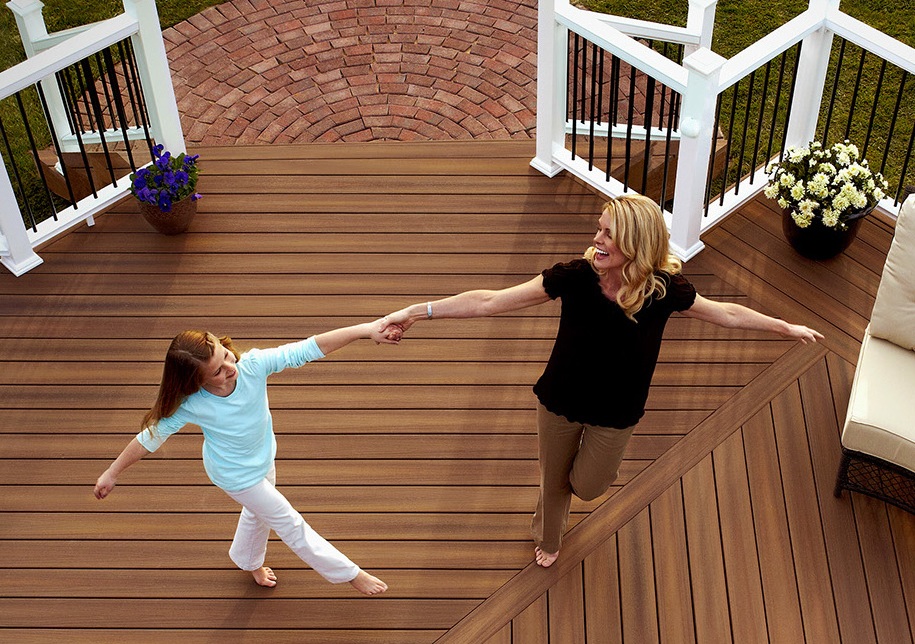 Leave a comment below and share some of your composite decking experiences.
REQUEST INFO FOR YOUR DECKING PROJECT