Why Edmonton's Unique Climate Makes Using a Composite Deck Design a Good Idea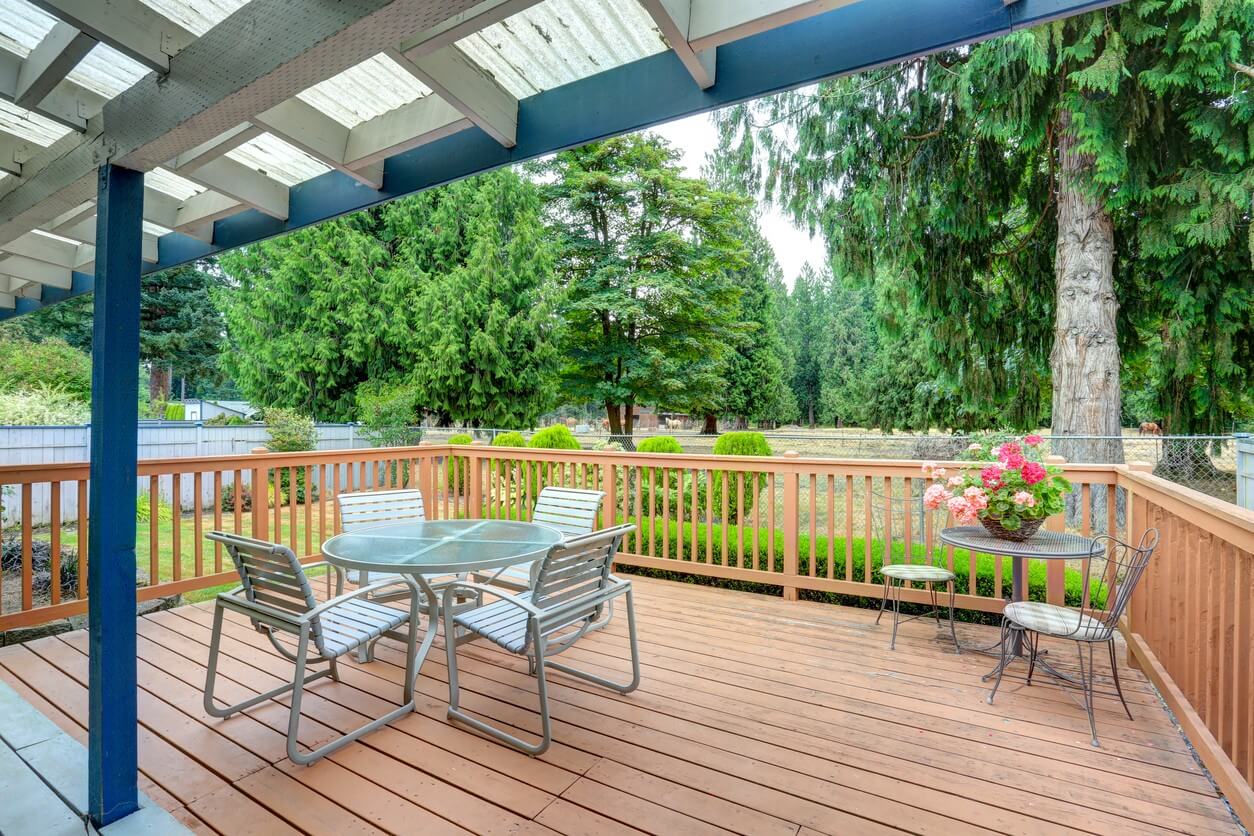 Many Edmonton homeowners are turning to composite deck designs. Wooden deck materials are slowly phasing out, in exchange for composite materials with the same wooden looks. It's understandable because the natural wood materials are less resistant to wear and tear, especially in Edmonton's harsh climate. Rightfully so, you might want to consider composite deck designs that Edmonton deck supply companies offer when building your next deck!
Composite Withstands Heavy Snowfall
Have you ever owned a wooden deck? The weather extremes in Edmonton can make it quite a task to maintain. All it takes is one heavy snowfall and your wooden boards will become subject to consistent damage, wearing them out and taking years off your deck's lifespan.
The only alternative is to constantly shovel your back deck, and that can quickly become a burden in the worst of Edmonton winters. Not to mention, snow removal risks causing damage to the deck -- but with composite deck designs, Edmonton homeowners do not risk such damage, as the composite materials are more durable and damage proof.
Composite Handles Cold Temperatures Better
Wood does best when the temperatures don't drop below 4 degrees Celsius. With Edmonton winter lows reaching an average low of -10.4 Celsius in the peak winter season, it's clear that decay will happen. The composite deck designs Edmonton homeowners sometimes opt for are more cold-resistant. These wooden decks can withstand the super cold temperatures that Mother Nature often throws at us in Edmonton.
In both cases -- resistance to snow and harsh temperatures -- there's a case to be made supporting the claim that composite decks are superior to wood. There are plenty composite deck designs that Edmonton homeowners would love that do not have these durability issues. While it won't be an all-natural wood design, the look is still doable and you'll appreciate not going the wood route and facing pricey repairs or an early deck replacement. Call the Deck Store for information on building a composite deck design in Edmonton or Calgary.
REQUEST INFO FOR YOUR DECKING PROJECT