The Most Commonly Asked Questions When Building a Deck in Edmonton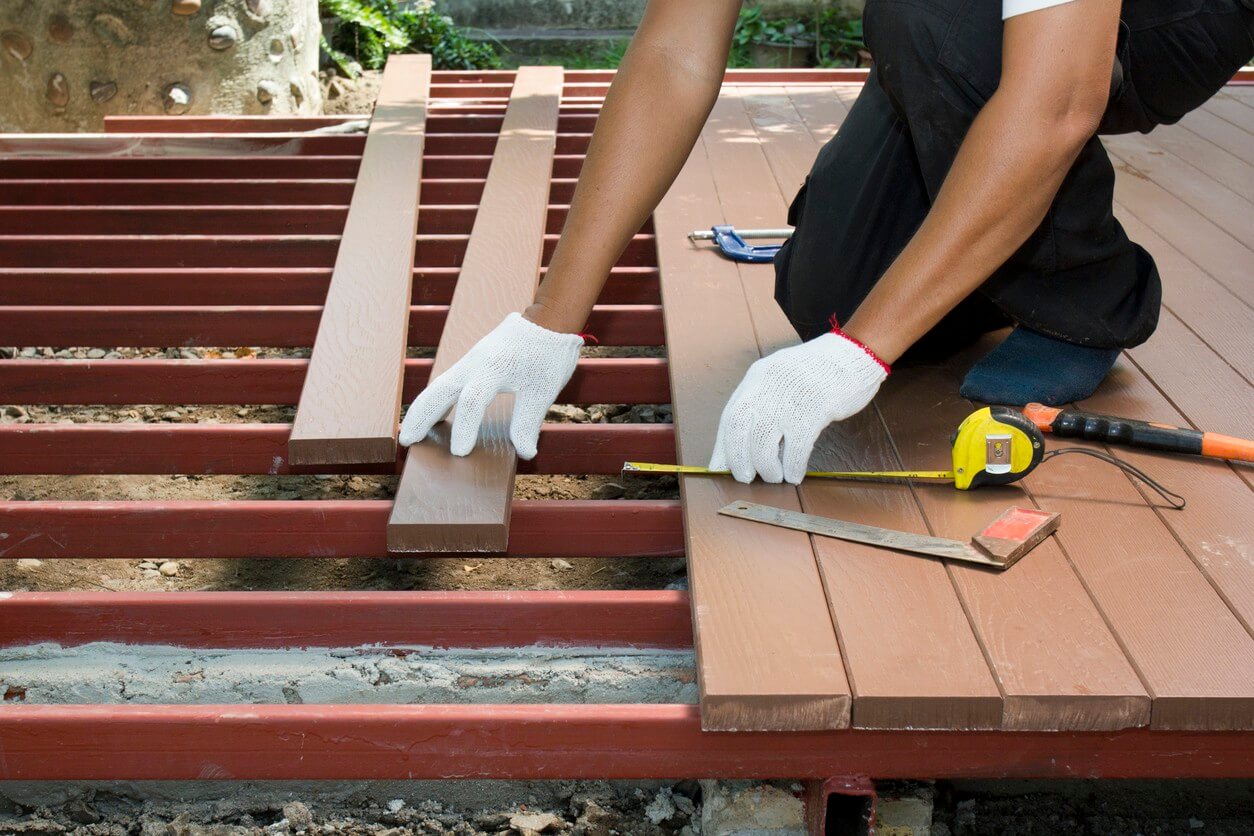 When building a deck in Edmonton, there are a unique set of challenges you might face. It's important to be prepared ahead of time, so you know what to expect. Below is a list of some of the more commonly asked questions that apply when building a deck for your Edmonton home.
1. Is a permit necessary to build a deck in my backyard?
Generally, a permit is not required if you are building a deck in Edmonton that's uncovered -- as long as it meets the following criteria: the height stays below 0.6 meters (roughly two feet), it's fixed in the backyard only and doesn't conflict with Zoning Bylaw 12800 (section 44). When building a deck in Edmonton that's covered, it's more serious -- you'll need to have a permit and may have to work with a structural engineer.
2. Covered vs. uncovered deck, what's the difference?
A covered deck is certainly any deck that contains a roof. In some cases, having just walls can classify it as "covered," as well. But, it's still uncovered if there are only side rails (and not walls) installed for safety purposes.
3. When can I stain my newly built deck?
Usually with wood decking you would need to wait until the wood has weathered itself before it can be stained. You can also use coating to keep your wood stain looking fresh for longer -- it also keeps the wood healthy in general. Alternatively, there is Cutek stain, which unlike other products, can be used immediately with no sanding, or stripping required! The oil absorbs into the wood and protects it from within. Finally there is composite decking, which is a popular alternative to pressure-treated deck boards which do not require sanding or staining and will stand up to Edmonton's climate better.
4. How much does a permit cost for building a deck in Edmonton?
The price varies depending on the type of deck you need to build; you can call 311 to get more information on the local requirements, permit costs and more.
5. Is it required that I install a railing on my deck?
For any deck that is at least two feet above the ground, it is required that there are railings installed.
It's important to plan ahead when building a deck in Edmonton, or anywhere for that matter. Part of this means knowing the applicable bylaws, so check with the city or ask our in-store deck experts for help to see what pertains to your deck plans.
REQUEST INFO FOR YOUR DECKING PROJECT