Importance of Using a Trex Deck Builder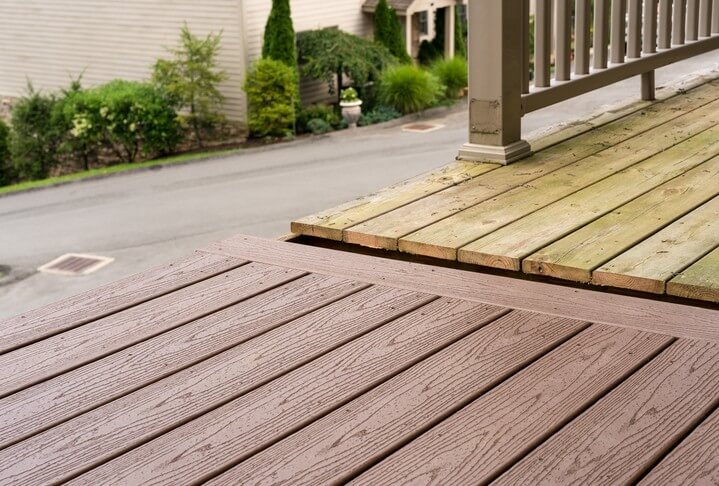 Choosing to install a composite deck on your home is a great decision for many reasons. A deck adds value to your home and functionality to your outdoor space. Selecting Trex composite decking, over wood, has many appealing benefits to a homeowner. Trex composite can last upwards of 30 years without ever having to be treated or refinished. It also stands up to extreme weather conditions in Edmonton without warping or cracking. The initial costs of a composite deck are higher compared to natural wood materials, but the savings increase exponentially over the life of your deck, which makes a more economical choice. However, composite decking can be more complicated to install, so it is important to use a trained Trex deck builder when installing your new composite deck.
What will a Trex deck builder do differently?
Make Everything Level: Composite materials aren't as rigid as wood, so imperfections are more noticeable if not properly installed. For instance, if your joints are not properly aligned, it will make for a wavy or imbalanced appearance. A trained Trex deck builder will be aware of this and make sure the joints are straight and parallel, creating an even appearance. A professional Trex deck builder will use strings to detect unlevel joints and use a power hand planer to ensure everything is level.
Cover Miscoloured Ends: Composite decking materials tend to get darker towards the end of the boards. A trained Trex deck builder will be able to install the boards in a way where the end pieces will be concealed. This can be a little tricky for a first-time deck builder.
Protect the Hardware: A Trex deck builder will be sure to protect all the materials on your deck that are not made from composite, so that they are protected from rot and decay as well.
Avoid Random Splicing: Crooked lines and mismatched boards can make for a sloppy looking deck. Your deck builder will make sure all boards are organized properly, using splice boards when necessary for even lines.
Conceal Screws: Composite decking uses different hardware than traditional wood materials. A trained Trex deck builder will use specialty tools to conceal the screws in a way that makes the finished product look seamless and professional.
Taking on a composite deck project on your own can be overwhelming. To be sure your deck is built properly and safely, it's important to hire a trained professional deck builder. Stop by, and we will be able to connect you with the right Trex deck builder for your project.
REQUEST INFO FOR YOUR DECKING PROJECT