The Deck Store: What You Need to Know Before Installing Your Hot Tub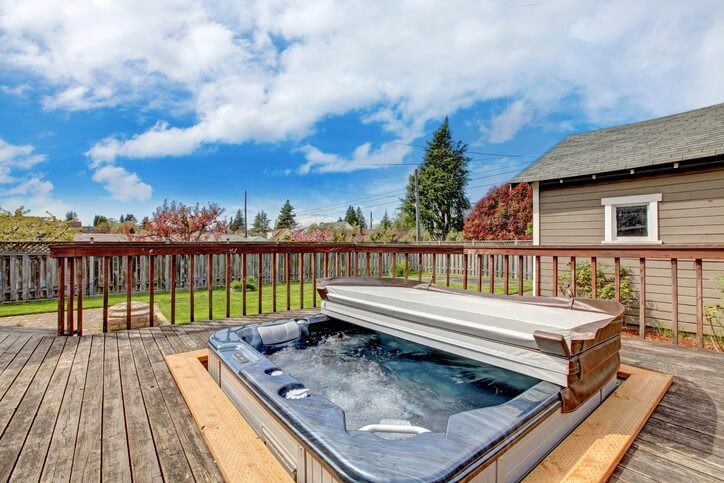 Hot Tubs can make a great addition to your home. They are a relaxing way to spend time outdoors, even on chilly nights. The Deck Store will have everything you need to install your new deck, but before you do, there are a few things you should keep in mind.
Be Sure to Have the Proper Structural Support
A flat level slab is best to support a hot tub, so be sure your deck or patio will be able to support such a structure. The size needed will depend on the size and weight of your hot tub. Be sure to consult with the experts at The Deck Store for all your questions.
Determine the Location
There are some things you need to keep in mind when choosing the location for your hot tub.
Enough room for the cover to lift off properly and safely
Location of nearby trees
Privacy from neighbors
Well lit, safe path for bare feet
Proximity to a door inside
Safety
Anytime you are dealing both with water and electricity, there are several things to do to ensure the safety of everyone enjoying your hot tub.
Consult with an Electrician to ensure all outlets and electrical equipment used for your hot tub is up to code
Be sure to have a ground-fault circuit interrupter (GCFI) which will shut down the system immediately if there is ever a change in electricity flow
An emergency shut off nearby is required by code
Keep Servicing in Mind
Wherever you install your hot tub, there needs to be sufficient space for access to the motor, which will need servicing on occasion. You can always install access panels or removable steps for hot tubs installed on deck surfaces. The Deck Store Edmonton will have experienced professionals for any questions.
With proper planning, a hot tub can be an amazing addition to your outdoor space. Come to The Deck Store's Edmonton location to get started on your hot tub installation today!
REQUEST INFO FOR YOUR DECKING PROJECT