See You At The EHGS 2015!
The Deck Store will be attending the 2015 Edmonton Home + Garden Show (EGHS) March 19th - 22nd at the Edmonton Expo Centre. EGHS is the most trusted resource for every home improvement project, inside and out. Guest appearances by Paul Lafrance, the host of HGTV's Decked Out, Disaster Decks, and Deck Wars, and Carson Arthur, the host of HGTV's Critical Listing. You'll experience exciting new features, expert advice and inspiration from over 600 exhibitors.
Bring a "deck" full of questions and stop by Booth 2149, we'll be showcasing Clubhouse PVC Decking. Clubhouse decking is 100% PVC and 25% lighter than most composite wood. Experience Clubhouse at our booth!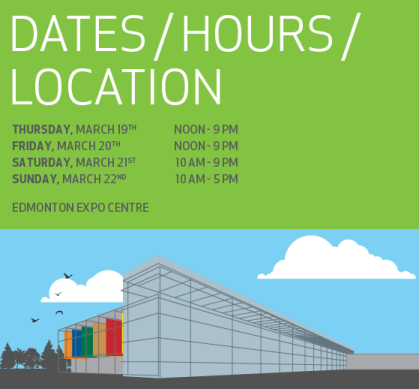 Contact The Deck Store for Decking, Railing, Deck Accessories, Deck Hardware, and Landscape Paver materials in Edmonton and Calgary.
REQUEST INFO FOR YOUR DECKING PROJECT