Is Your Deck Railing Up to Code for This Fall?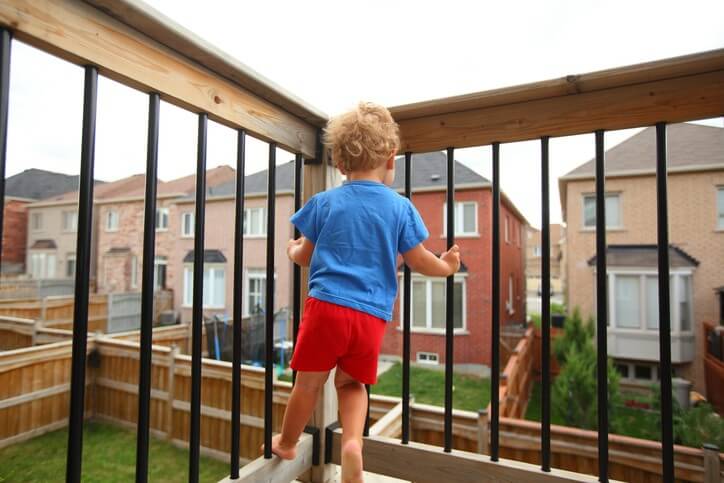 Decks can be a stylish addition to your home that not only adds value but also functionality. However, it is important to make sure your deck is up to all local building codes, not only so that you can avoid fines but so that your deck is safe for your family and friends in the colder months. No matter where you live, a common building code will be to add a deck railing. Deck railings add safety and stability to your deck. In the winter, wet and icy conditions can be a hazard for everybody by causing falls and injuries. So, it is important to make sure your railing is safe for everyone that uses it. But how do you know what type of deck railing you need for your deck and where it should be placed?
Safety for Stairs
Most codes state that stairways with more than four stairs require rails. However, with harsh Calgary winters, it is best to have railings even with staircases with four or fewer stairs, especially if you have elderly family members or small children.
Choosing the Right Type of Deck Railing for Cold Weather
When it comes to your deck railing, there are several different options for materials that are sturdy and safe in cold climates. Here are some of the most popular choices:
Metal- A high-quality metal railing will be long-lasting and durable no matter what the winter weather brings. They also have a stylish classic look about them that can go with any decor. Aluminum won't corrode or rust, so the look will remain the same for the life of your deck.
Vinyl- A vinyl railing is just as durable as metal and will not be corroded or damaged by salt. It will, however, shrink in the cold and expand in the heat. This doesn't necessarily make it more fragile, its just something to keep in mind.
Wood- A wood deck railing is probably the most popular choice for its traditional look and dependability. It also is the most economical choice out of the three. In the winter, it won't react to the cold temperatures, so it's much more comfortable to grab onto with an ungloved hand. The downside to wood is that it will decay and fade if left untreated and the harsh winters will eventually cause them to warp, meaning earlier replacement.
Whatever you choose, we'll help you ensure that it is the right deck railing for your safety. Stop in today today to our experts about your deck railing safety.
REQUEST INFO FOR YOUR DECKING PROJECT