Is Building a Deck on Your Summer DIY List?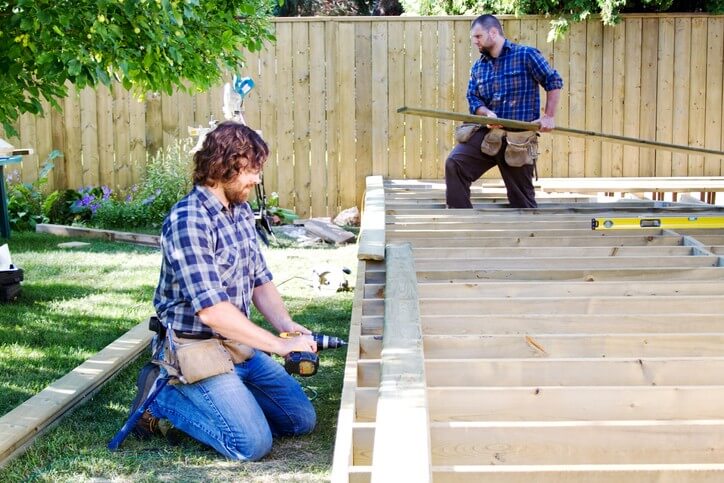 It's time to start thinking about updating your outdoor space. Building a deck is a great way to use your space in a practical and stylish way. Perfect for barbecues, entertaining or just relaxing with a cold drink on a hot day, building a deck can completely transform the outside of your house. Taking on a DIY deck build can be a lot of work, but thankfully our experts have all the materials you need to get started. Here are some things to keep in mind while planning your deck project.
Choose the Perfect Deck Materials
When it comes to building a deck, there are so many choices for decking materials. Wood, of course, is always a classic choice and offers many benefits. Composite is another option that is becoming more and more popular. The initial cost for composite is higher compared to wood but can save you money exponentially in the long run.
Research Local Permit Requirements
Make sure you know all the local codes and permit requirements for your town before building a deck. Doing a little bit of legwork ahead of time will save you many headaches in the long term. The codes are in place to make sure your deck is safe and secure, so keep that in mind when you're sorting through the paperwork.
Pick the Perfect Location
Do you want your new neck to be attached to your back door? Do you want it to freestanding in a part of your yard? There are so many possibilities. But before you start building a deck, its best to have the location in mind so you can work out the layout before selecting the proper materials. The experts at The Deck Store can help with any layout questions you may have.
Choose Your Design
There are so many shapes, styles and designs to consider when building a deck. A simple rectangular design may work best for your space, or you may have room to play around with more innovative ideas. Ask our professionals for advice while planning out your design.
Once you've gone through these initial steps of planning the build out of your deck, you'll be ready to start choosing and purchasing your materials. A little planning will go a long way to preventing unexpected work and costs. Our specialists will have the answers to all your questions and will be able to help along in the process. When building a deck, be sure stop by for all your DIY information and supplies!
REQUEST INFO FOR YOUR DECKING PROJECT