How to Use Wolf Composite Deck Boards in Your Next DIY Project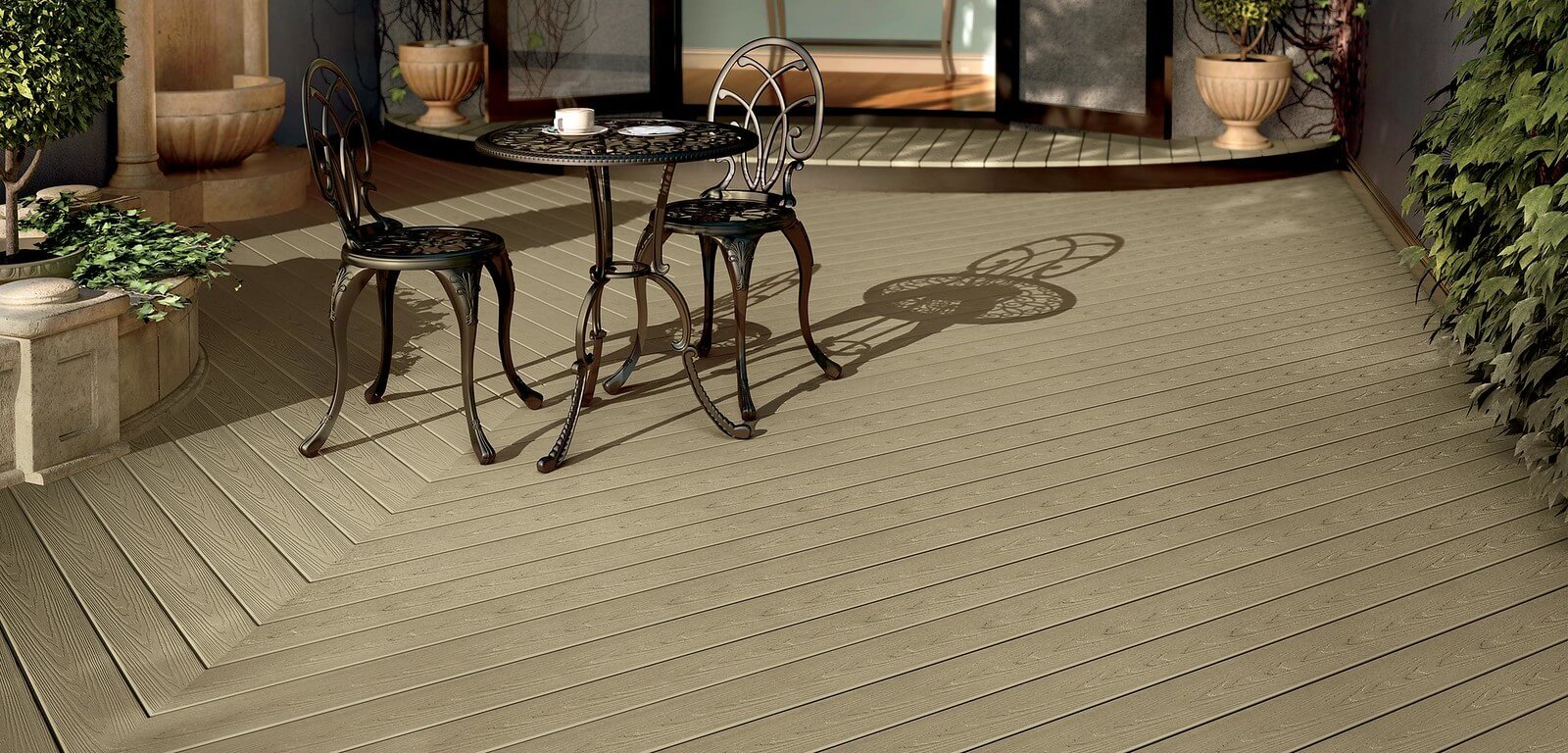 When the weather starts getting cooler, it's a perfect time to start sprucing up your outdoor space. Whatever you plan on building, choosing a high-quality decking material is key if you want your project to last.
The Wolf Composite Deck Boards Advantage
Insect Resistant
Moisture Resistant
Mold and Mildew Resistant
Fade Resistant
Will not warp or crack
Looks just like real wood
Comes in several different wood-inspired styles and colours
Not only do Wolf composite deck boards have all these amazing qualities, they also never need to be stained or painted and come with a 25-year limited warranty, which means you can focus on enjoying the finished product instead of maintaining it.
How to Install Wolf Composite Deck Boards
Now that you've chosen to use Wolf composite deck boards to build your deck and picked out a beautiful wood inspired style and colour, where do you start? Luckily, Wolf composite deck boards are easy to install, and your local Wolf composite deck boards specialist in Edmonton will have all the information you need to get started. Here are some great ideas for your new Wolf composite deck boards.
Design a Brand New Deck for your outside space
Replace or update an existing deck
Build a new outdoor staircase and railing
Build a deck around an above ground pool
Build an outdoor porch or landing
Build a walkway or bridge over landscaping
Whatever you decide to do with your Wolf composite deck boards, you can have peace of mind knowing that your finished project will stand up to the elements, last for years to come and will be safe for your friends and family to enjoy. Not to mention the fact that Wolf composite deck boards are stronger and more durable than wood and you'll never have to sand, stain or paint them. A simple soap and water washing once a year is all they need. Come out to The Deck Store Edmonton location today to browse all your available options in decking materials.
REQUEST INFO FOR YOUR DECKING PROJECT