How to Lay AZEK Patio Paving Stones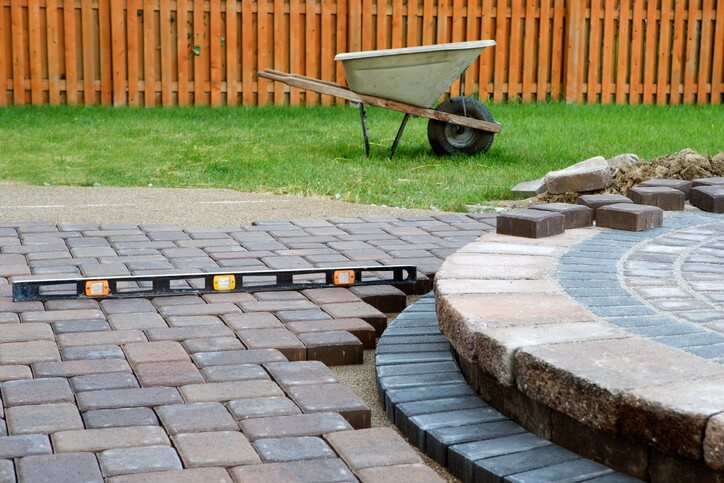 The weather may be getting chilly, but it's the perfect time to start thinking about installing a new patio. AZEK patio paving stones are the perfect materials to use for your project. They resist mold, mildew and moisture and come with a 30-year limited warranty, so you know you'll be able to enjoy your patio for years to come.
Why Wait for Fall or Winter?
The colder months are the perfect time to begin your new patio project since most of your flowers, plants and shrubs will be dormant. You won't run the risk of causing any damage to your landscaping. Also, since your yard gets less use in the colder weather, any mess caused by installation won't cause any inconvenience to you or your family. Using AZEK patio paving stones in the Fall or Winter will give you ample time to have your outdoor space ready to use in the Spring and Summer without having to wait for it to be completed during the warm weather.
How Should I Prepare for Installation?
There are several different tools and materials you'll need when installing your AZEK patio paving stones. Here are the important ones:
Shovel: for digging out the area where your patio will be installed.
Rubber mallet: for pounding your AZEK patio paving stones securely into the ground.
String line: to ensure all your pavers are even.
Spirit level: to check your finished sections to ensure they're even.
Pointing trowel: for neat seams in between the pavers.
Once you've gathered the necessary tools for your patio installation, remember to dry lay your patio over the designated area to be sure you have enough AZEK patio paving stones for your project. Now you're ready to begin. Here are the general steps for installing your new patio.
Lay the foundation- Make sure to allow 150 mm for foundation mix and pavers. If installing directly next to your house, then it should be at least 150 mm below the damp proof course. So, in total, you will need an area of a minimum depth of 300 mm.
Prepare the foundation base- A firm foundation is made of six parts ballasts and one-part cement.
Prepare the mortar- A mortar mix of six parts sand and one-part cement mixed just enough water to make it damp and workable is best.
Lay the AZEK patio paving stones- Be sure the pavers are level.
Joint the pavers- For the jointing, a mortar mix of three parts soft sand and one-part cement is sufficient.
Come out to The Deck Store today to pick out your AZEK patio paving stones today!
REQUEST INFO FOR YOUR DECKING PROJECT