How the Deck Store Can Help You Create You Ideal Outdoor Space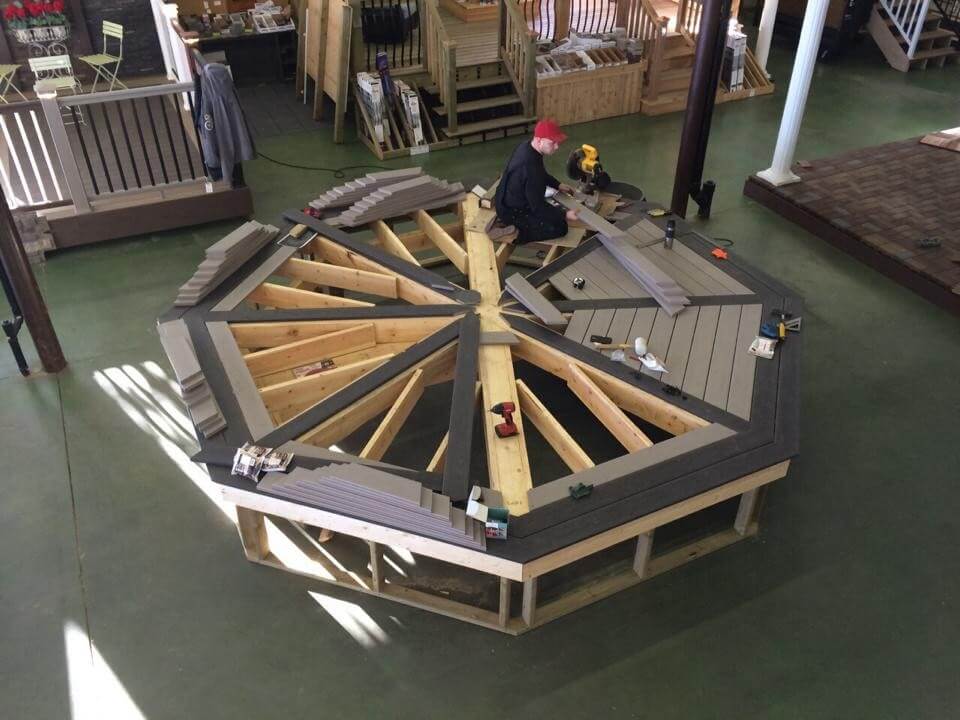 The cooler weather is a perfect time to spruce up your outdoor space for next year. Whether you want to freshen up your existing landscaping, deck or patio or create a whole new one, The Deck Store has everything you need to get started. Our experts can help you choose the perfect materials for whatever project you have in mind.
Decks
The Deck Store carries a wide variety of brands of deck materials depending on the size and specifics of your project. All our brands are environmentally friendly and made from recycled materials so you can be sure you're doing your part to protect the planet while you're building your own personal outside space. Our PVC and composite materials mean there will be no sanding, staining or painting needed while building your deck which cuts down on time, materials and costs while delivering stylish and professional looking results. Ask an expert at The Deck Store to help you choose the best materials for your deck.
Patios
The Deck Store now carries the latest innovation in paving stones, AZEK Pavers. These pavers are the first patented composite masonry material that is comparable to and outperforms concrete or clay pavers. They are also stronger, more durable and look completely natural. You can build a beautiful traditional patio while using pavers made from 95% recycled materials.
AZEK pavers use a patented grid system that cuts installation time in half and can work in any design pattern. You can easily design and customize a completely unique space that will work perfectly for your home and family while doing your part to lessen your carbon footprint. AZEK pavers also come with a lifetime warranty so you can have peace of mind knowing your patio will last for years to come. These amazing pavers can also be used in walkways and gardens, the possibilities are endless.
Whether you're looking to build a new deck or patio, spruce up your existing ones, or build a new walkway in your yard or garden, The Deck Store has everything you need to make the perfect outdoor space for your family, all while keeping the environment in mind. Come out to The Deck Store's Edmonton location today to browse all your great options!
REQUEST INFO FOR YOUR DECKING PROJECT