Fiberon Composite Decking: Keeping the Environment Green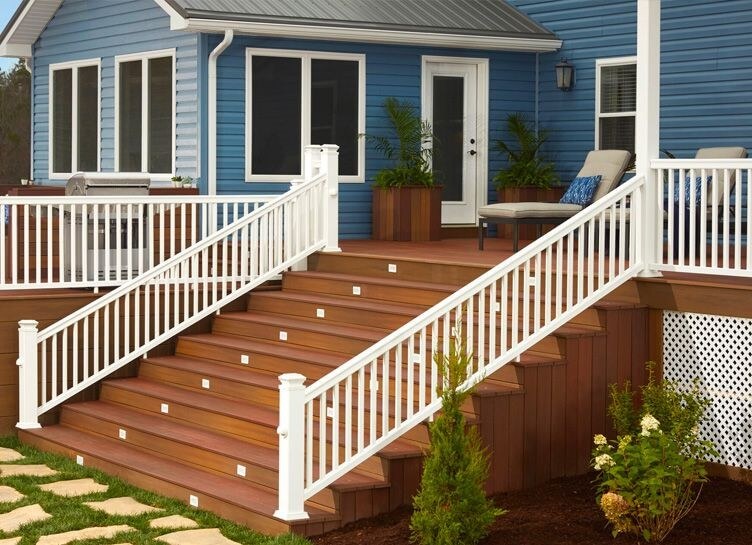 There are several factors to keep in mind while picking out composite decking materials for your next project. One of the most important things to consider is their environmental impact. Well, you can have peace of mind knowing Fiberon is one the most environmentally conscious decking material companies there is. Fiberon composite decking was recently named a 2015 Eco-Leader by Green Builder magazine, the building industry's top publication that focuses on environmental issues. Fiberon takes great care in their measures to ensure the least amount of impact on the planet. Such as:
Using recycled content all found locally that helps save 50,000 tons of wood and plastics from landfills each year
Not using harmful chemicals during or after manufacturing
Recovering more than 98.5% of waste materials during manufacturing
Using a closed-loop water cooling system
Using rail transportation that reduces fuel consumption and CO2 emissions
In addition to all those things, Fibreron composite decking never uses any trees. And since Fiberon products never need to be stained or refinished, it cuts down on the use of harsh chemical products. Soap and water are all you need for an annual clean. Fiberon composite decking never splinters, rots, decays or cracks and you never have to worry about insect infestations. Since Fiberon composite decking materials are built to last and backed by a 25-year warranty, there will be no need to replace any materials, decreasing your own carbon footprint. And when they do reach the end of their lifetime, all Fiberon decking materials are completely recyclable.
Fiberon composite decking comes in a wide variety of wood inspired styles and colors, so you're bound to find something perfect for your outdoor space. You can build a beautiful deck and have peace of mind knowing you're using a quality product that will not only last for years to come while looking great, but also plays a part in keeping our planet green. Come on out to The Deck Store's Calgary or Edmonton location today to browse all the amazing options available in Fiberon composite decking materials today. You're bound to find exactly what you're looking for.
REQUEST INFO FOR YOUR DECKING PROJECT