DIY Projects for Your Leftover Composite Decking Materials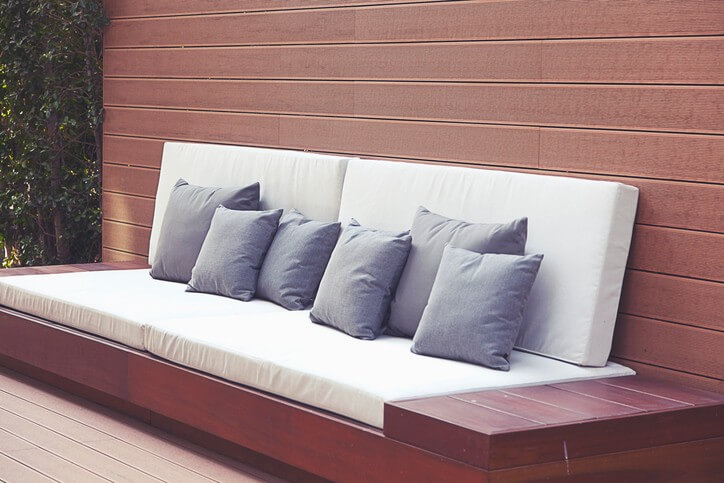 Congratulations on building your new composite deck! But now you have leftover composite decking laying around. Don't throw it away! There are several different DIY projects you could do to use up all those leftover materials. Here are a few of our favourite projects ranging from simple to difficult. Whether you're new to DIY projects or are a seasoned pro, you're bound to find something to do with all that leftover materials.
Build a Storage Chest
Now that you have a new deck, you'll be spending a lot more time outdoors in the warmer months. A storage chest made from the leftover composite decking would be a perfect place to store all your favourite deck accessories so that they're always within arm's reach. It is also a great place to keep toys or pool accessories. You could even add cushions to make it into a bonus seating area! It'll match your deck perfectly and add some function to your space.
Build a Planter Box
Planter boxes are an easy DIY project. If your deck is attached to a portion of your home with windows, planter boxes made from the leftover composite decking would be a perfect coordinating accessory. Your new planter boxes will never rot when wet and will be toxin-free for all your beautiful flowers and plants.
Build a Dog House
Composite decking makes the perfect materials for a dog house. It will be a lifelong retreat for your faithful furry friend and will never crack or warp, making it safe and durable. It will blend perfectly with your deck making it a stylish focal point of your yard.
Build a Birdhouse
Does a DIY dog house feel a little overwhelming to take on? Try a birdhouse instead. Composite decking materials will make a birdhouse that will last a lifetime and coordinate perfectly with your deck.
Build a Bench
A bench made of composite decking would make a perfect piece of decor for your front porch, bringing the style of your front yard and backyard together. A bench is a easy DIY project even for beginners and your finished project will be durable, safe and weather resistant. Add a few stylish accent pillows and you're good to go.
All these great project ideas can be done with a little extra composite decking that you're bound to have left over from your new deck. Have questions? The experts at The Deck Store will be able to help you sort through all the options. Come out to The Deck Store for all your composite decking needs.
REQUEST INFO FOR YOUR DECKING PROJECT