Create an Elegant Deck with Timbertech Deck Railings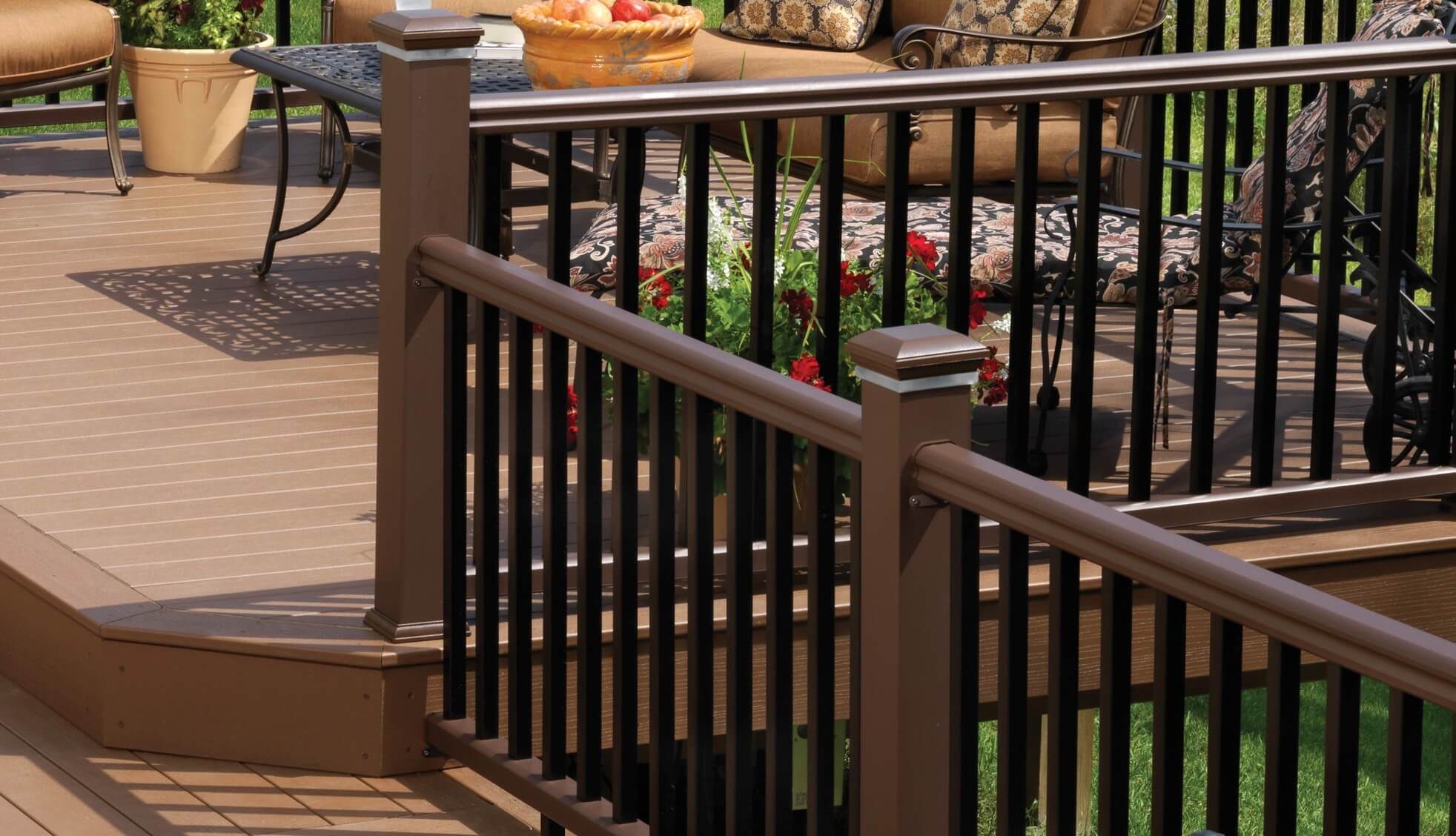 A great way to update your outdoor space is to upgrade your existing deck or create a new one. With all the different materials available today, how do you know which ones are the best for your home? Timbertech Deck Railings are resistant to mold, mildew, stains, and scratches and have a traditional high-end look. Timbertech Deck Railings have smooth lines and hidden hardware and look amazing in any of the colors it comes in. Here are some other benefits of Timbertech Deck Railings.
Variety of Colours
Timbertech Deck Railings come in White, Black, Kona, Brownstone, Slate Gray and Mountain Cedar. You're bound to find something perfect for your home.
Convenient Rail Kits
The Rail Kits include materials for all the sizes you need depending on the size of your project. You can also choose your post cover lengths. The post caps and post skirts are sold separately and hardware mounting kits are available in bulk.
25-Year Warranty
Timbertech offers a 25-year limited warranty that covers material defects, splinters and damage from insects, termites, and rot. You can be sure your beautiful deck will last for years to come.
More Durable Than Wood
Timbertech is built to withstand everything and will stand up to years of use so you can enjoy your time with friends and family without worrying about damaging your deck. They even cap the bottom of the deck boards, which some manufacturers skip. Timbertech deck railings even stand up to harsh weather, so whether it's rain, snow or sleet, your deck will come out the other side still looking fabulous.
Mimics Wood
Timbertech Deck railings are texturized to match the graining of real wood. All six colors choices look beautiful and natural and will coordinate with any decor theme you have planned. It will look like the real thing but perform even better.
Easy Installation and Low Maintenance
Timbertech Deck Railings are easy to install and require virtually no maintenance. With Timbertech there is no need to stain, paint or seal so unlike wood you won't be spending days taking care of your deck every summer. That means more time to relax and enjoy your new deck.
Timbertech Deck Railings will have everything you need to get started on your new deck today. A beautiful new deck built with Timbertech Deck Railings will look amazing, provide a safe stylish space for your family to spend time outdoors and add value to your home. Come to our Calgary or Edmonton locations to browse all your Timbertech deck railing options today!
REQUEST INFO FOR YOUR DECKING PROJECT