Create a Unique Backyard with AZEK Patio Paving Stones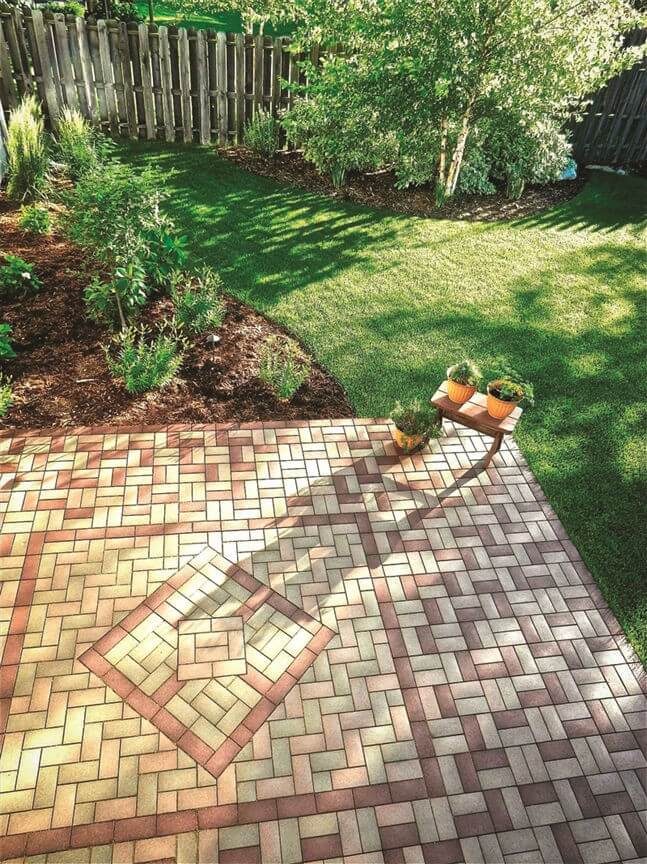 Warmer weather means more time outside, and more time outside means outdoor parties! It's the perfect time to spruce up your outdoor space with a new patio. With all the available materials out there, it's hard to know which ones to choose. You want to be sure you have a patio that's practical yet unique and works well with your backyard. AZEK patio paving stones make a perfect choice.
Why AZEK?
AZEK patio paving stones are made of a composite consisting of 95% recycled materials that look and feel natural but are extremely resistant to scratches, damage and stains. They come with a 10-year warranty and a no-crack guarantee, so you can be assured you will enjoy your beautiful new patio for years to come without having to deal with repairs and replacements. With easy installation and a wide variety of colors and styles, AZEK patio paving stones are a great choice for your new patio project.
What About Installation?
AZEK patio paving stones are designed to be easy to install. Their patented grid system reduces installation time up to 1/3 compared to other patio pavers. There's no need to manually set and align AZEK pavers, which cuts down on labor and materials. Your new patio could even be a solo DIY project that you could complete in a weekend.
Are My Choices Limited?
If you're worried about being stuck with a style or color that doesn't work with your space, don't be. AZEK patio paving stones come in a variety of colors and applications. The pattern possibilities are endless, so you're bound to find the perfect design for your outside space.
Where Do I Start?
Since there are so many different possibilities when choosing a patio design with AZEK patio paving stones, it's hard to know where to begin. Luckily, AZEK has created a paver visualizer on their website that allows you to play around with different styles, colors and patterns. Once you've come up with the perfect design for your space, the experts at The Deck Store will be able to get you all the materials you need to start your project right away.
Creating a unique patio for your backyard doesn't have to be complicated. AZEK patio pavers make it easy. Visit us to get started with AZEK patio paving stones today.
REQUEST INFO FOR YOUR DECKING PROJECT