Why Composite Decking?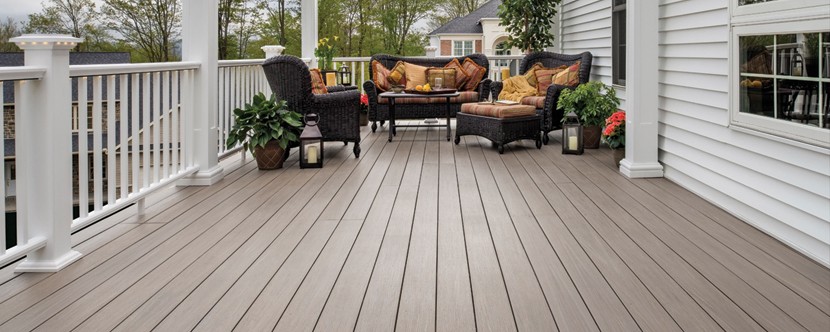 Let's be honest – a backyard isn't complete without a deck. Not only does it increase the value of your home, it also allows you to extend your living space outdoors during Alberta's warmer months. When it comes to building a deck design, functionality, and materials should be considered; but let's focus on materials for now - composite decking in particular.
The Deck Store carries many decking manufacturers like Trex, Fiberon, TimberTech, AZEK, MoistureShield, Clubhouse, and Wolf. The one thing in common with many of these award winning manufacturers is that they offer eco-friendly wood alternative products like composite decking.
Now you may be wondering what the difference is between a composite deck and a deck built with good, old fashion lumber.
Well to start, the material used to build a composite deck is composed of a mixture of wood pulp and recycled materials (mostly plastic). These materials are then combined and placed in a wood grain mold and then compressed under extreme pressure and heat. This process is known as compression molding.
While the initial investment is higher than a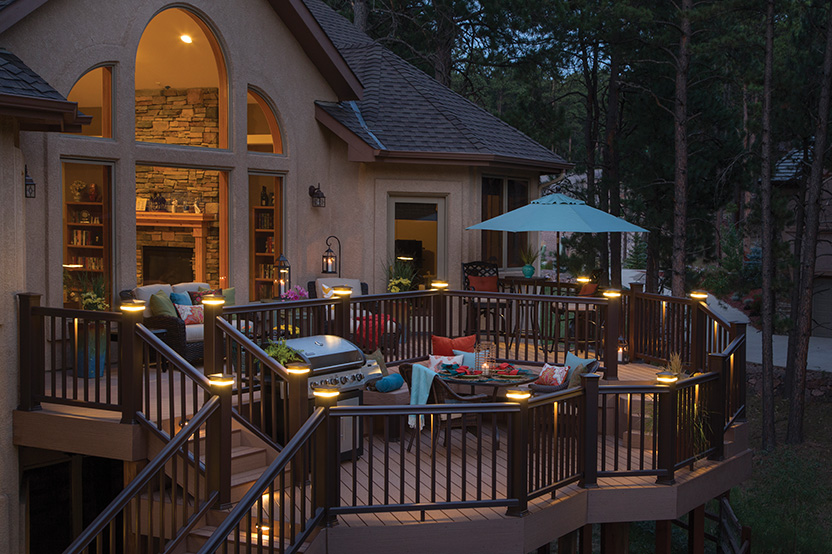 deck built with cedar or other lumber, you'll never have to worry about a composite deck rotting, warping or leaving painful splinters in bare feet like wood decks do. Another advantage to composite decks is that they are virtually maintenance free, unlike wood decks that can attract mold and mildew and require an afternoon spent power washing your deck clean. You may occasionally want to wash away spills with soap and water or sweep it clean – other than that, you can spend your time enjoying your deck lounging in a comfy chair.
The brands offered at the Deck Store are available in a wide selections of finishes and colours to fit any budget and style. Many of these manufacturers also offer an extensive warranty on their composite decking products.
If you're thinking about having a deck built and still have questions about the benefits of a composite deck, come visit us in Edmonton or Calgary at The Deck Store.
REQUEST INFO FOR YOUR DECKING PROJECT