Bring the Beach to Your Backyard with Wolf Decking!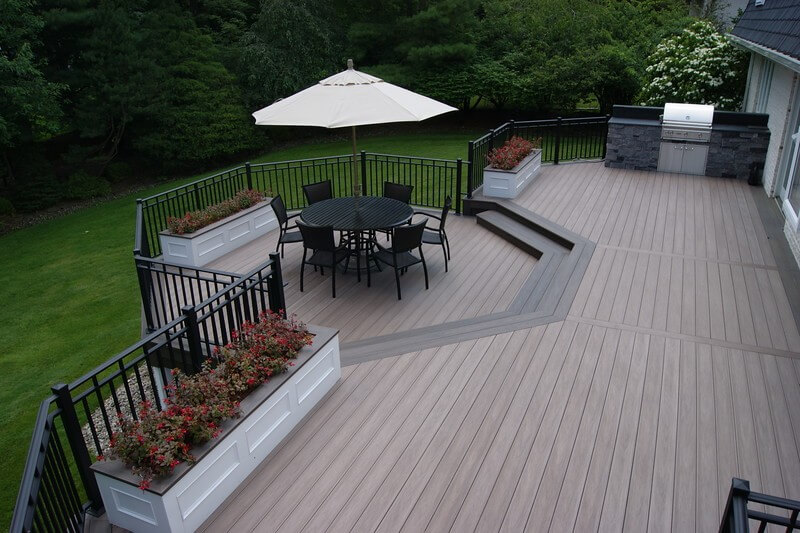 The summer is the perfect time to think about updating your outdoor space. And a great way to do that is by adding a deck. Not only does it add value to your home, it also adds a whole other dimension to your entertaining and leisure possibilities. With so many options available today for decking materials, it's hard to know where to start. The great thing about Wolf decking is that you can add all the elements of a beach house to your Calgary home. What says summer fun more than the beach?
Why Wolf?
Wolf decking is made of a composite material that is resistant to insects, mold, moisture and mildew. It never fades, warps or cracks and you never have to worry about refinishing it. Compared to wood, Wolf decking is more cost efficient and much lower maintenance, and with a 25-year warranty, you have a lifetime of outdoor enjoyment without having to worry about repairs or replacements.
Seaside Collection
With Wolf's Seaside Collection, you can bring a beachy feel to your outdoor decor. The different colour options give you two different ways to express your personal style. Sand Castle is a light bronze colour meant to mimic the colour of a golden beach. Harbor Grey is a light matte silver, which blends perfectly with blue and green accents. Whichever colour choice you go with, the beachy feel will come through front and centre.
Tropical Hardwood Collection
The Tropical Hardwood Collection comes in six different colours: Driftwood Grey, Weathered Ipe, Amberwood, Rosewood, Teakwood and Black Walnut. Each one is inspired by the woods of the tropics and has a weathered rustic feel that works perfectly with any sort of decor. You could either choose outdoor furniture in similar tones or contrasting colours for different style choices that match your personal taste. With so many different options with Wolf decking, it's easy to create the perfect beachy outdoor retreat.
Can't get to the beach this summer? No problem! Bring the beach to your Calgary backyard. With Wolf decking, it is entirely possible to create the beach vibe in your own backyard. Come visit us today to explore all the many options for your outdoor space with Wolf decking.
REQUEST INFO FOR YOUR DECKING PROJECT