AZEK Rubber Pavers: Durable, Long Lasting, Chip Free, and More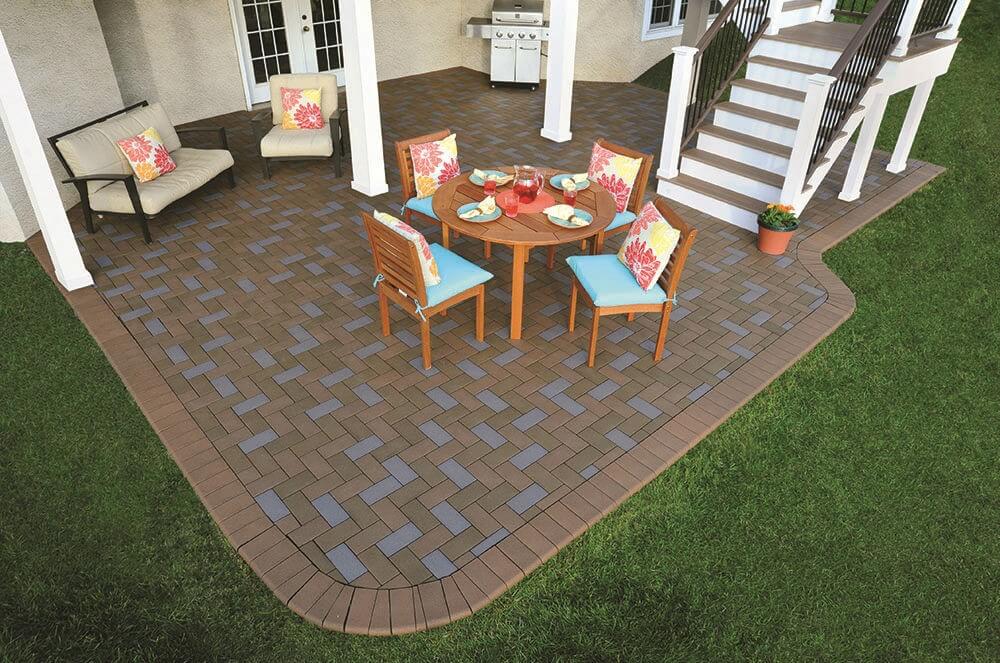 From backyards to playgrounds and playscapes, the use of rubber pavers also known as composite pavers are abundant and clear. These flooring tiles provide durability while making for a kid-friendly outdoor flooring surface. There's no surprise that more landscaping contains rubber pavers that Edmonton homeowners cherish. But, if you're new to this kind of product it's always good to get the 4-1-1 on all the great benefits that rubber pavers can offer you.
Rubber Pavers Last a Very Long Time
When you install rubber pavers, Edmonton contractors will not struggle to ensure the job is done right. These pavers are much less difficult to put in than traditional outdoor flooring materials. Once repairs are needed, it's also not difficult as the fix is typically constricted to the damaged pavers. Your Edmonton rubber pavers installer will be able to help with any repairs down the road, although it's unlikely this will ever be necessary. Plus, there's no real maintenance required which is a huge convenience. Our AZEK pavers come equipped with a life time warranty against cracks, stains, and scuff marks.
The Rubber Material is Low Impact
If your child has ever fallen and hit their head on stone, this is an advantage you will appreciate right away. Rubber pavers can come with the natural stone look so you're not sacrificing appeal for safety. The low impact isn't just for fast falls and scary accidents either. Even just when running around -- there will be less impact placed on your children's leg joints. Some rubber pavers that Edmonton deck supply stores offer are more shock-resistant than others; be considerate to the particular type you choose, especially when installing in a playscape.
Quality Rubber Pavers are Resistant to Chipping
These tiles are built super tough. Regardless of the scenario, there will be no chipping that causes the tiles to look uglier with time. Even the worst weather will not hamper the cosmetic appeal of these tiles. In fact, they are made to be crack resistant. Take a look at the AZEK rubber pavers Edmonton shops offer to better understand the durable feeling that they offer.
Rubber Pavers are Good for the Environment
Rubber pavers/ Composite pavers are made out of 100% recycled rubber materials, typically consisting of old vehicle tires and polyurethane -- which binds the rubber and holds its shape. When buying rubber pavers, Edmonton material supply stores will give you plentiful options. Even though it originates from dark rubber, these tiles come in four colors with lots of pattern options! Visit the Deck Store in Edmonton or Calgary to view your options.
REQUEST INFO FOR YOUR DECKING PROJECT