Affordable and Iconic: The Benefits of Cedar Deck Materials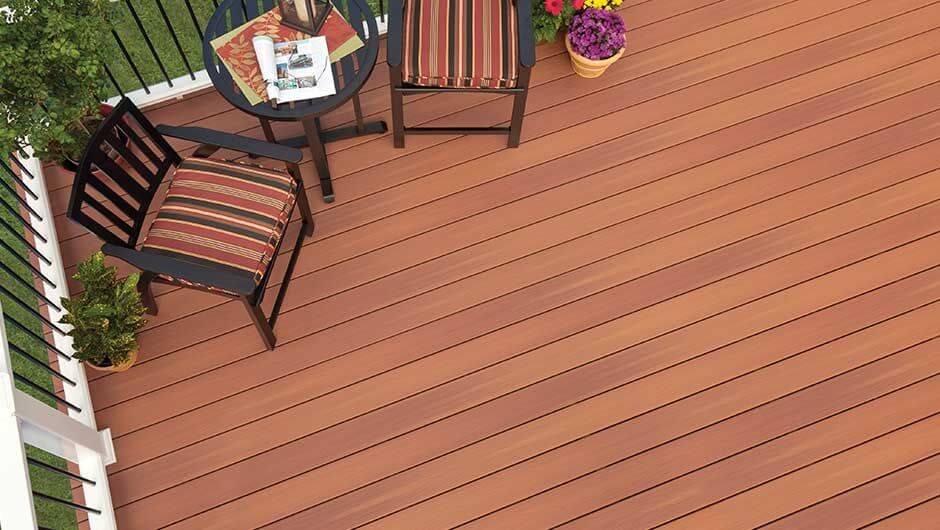 Cedar is a popular choice of wood for home renovation materials. Our Calgary & Edmonton stores offer will have plenty of cedar deck material options. From pure cedar to cedar style composite decking, the choices are endless and the end result is beautiful.
But, why all the hype over cedar decks? Because...
Cedar Decking is an Affordable Luxury
There's no more visually-pleasing deck wood than cedar. Yet, it comes at a good price -- cheaper than mahogany, pine, plastic and redwood. Plus, you can choose cedar deck materials in basic, mid-grade, and top quality so it always fits your budget.
Cedar Doesn't Really Need to be Painted
Many wooden decks require painting to look great. However, most cedar deck just need a simple seal which would be available at your cedar deck material store like the Deck Store in Calgary or Edmonton. The natural look of cedar decking makes it breathtaking for as long as it withstands man-made and weather-based damage. Many even choose to skip the sealer and leave it as-is, which is a completely safe option in most cases.
You Can't Beat the Natural Look of Cedar Deck Material
Cedar doesn't come on top in the durability department. So if the natural look of wood is number one for you, then cedar is a no-brainer. But if you want a deck that will easily last more than 15 years of Alberta weather, you are going to want to look into composite decking as an alternative. It requires near-zero maintenance, doesn't rot or splinter, and is very eco-friendly (as it is made from recycled plastic and wood).
Get Composite or Cedar Deck Materials at The Deck Store in Calgary or Edmonton
Any tone or style of decking will be within reach; it's up to you to decide whether durability or looks are most important to you. Either way, you'll enjoy the quality look and strength that comes with owning a deck from the Deck Store.
REQUEST INFO FOR YOUR DECKING PROJECT